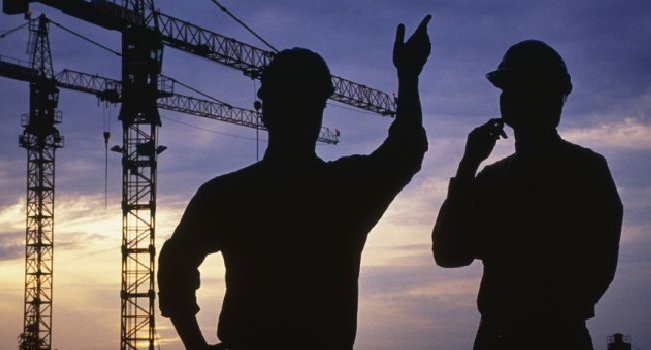 Starting a company is never an easy task. Apart from needing the courage to take the plunge, you also have to be sure that what you want to offer will be interesting to customers and that you won't make any mistake that might prove too costly.
Needless to say, the whole process is quite overwhelming, especially if you're planning to make a breakthrough in the field of construction industry.
Unlike many other startups, a new construction company can't start with a makeshift office above your garage and an old laptop, which is just one of the problems every aspiring entrepreneur has to take into account.
In order to ensure that no major issues have been overlooked, many experts have been compiling various checklists for up-and-coming colleagues. The fact that most of the tips are generally accepted among seasoned professionals means that a young entrepreneur should most definitely pay attention to them.
So, let's take a look at some of the things that are most commonly found on such checklists.
Make sure you have sufficient funds. You can't start a company, particularly a construction one if you don't have enough financial resources. Whether you use your own money or borrow it, not being able to pay for everything you need from the very start would definitely jeopardize the whole project.
Get all the papers you need. Apart from registration documents, you are bound to need various licenses to do business. Requirements differ, depending on where you live, but you should definitely have all of them ready on day 1. If in doubt, consult a legal expert about what you actually need and how to obtain it.
Sort out financial and insurance matters. Choose a bank to open an account with and have a look at what various insurance companies Again, it might be useful to consult an expert if you're not quite sure what the best option for you is.
Create a team. This doesn't refer only to experts in construction business, to also to your account, lawyer, banker, insurance agent and all other people who contribute to the daily operations of your company.
Create a website. It's vital that you have a professionally designed website where you can present your offer and later showcase your results. Having a good website is the best possible catalogue of your achievements you can have.
Buying vs hiring. Make sure you know exactly what equipment you need to buy and what you can hire and try to find the most cost-efficient way of working. While you might need to invest in buying your own crane, for instance, you might be better off renting a scissor lift.
Design business stationery. You really need to give your new company a professional look from the very beginning, which is why you need smartly designed letterhead, business cards and other stationery.
Social media presence. A great deal of interaction in today's world is happening on social media platforms, which is a good enough reason for your startup to be present there as well. Respect the norms and standards of social networks and you might create an extremely powerful marketing tool.
Double-check your business plan, with a particular focus on its financial component. In case you've made a single mistake, you might not be able to get a realistic picture of your performance. Again, if you feel insecure for any reason, asks someone with experience to go through the plan with you and revise it.
As you can see, this checklist contains the most commonly mentioned advice related to starting a construction business. Needless to say, there are many more things one should take into account before starting a construction company, and many of them are very specific and depend on the circumstances. Still, if you follow this simple checklist, the chances of missing something really important are minimized.