Greatest challenge in customer service industry today is to have well-structured and strategized customer service philosophy implemented within the company. To have an edge in current global competition, business requires redefining how you engage with clients.
My article on greatest challenges in customer service industry is focused on sharing my learning from my discussion with several leaders in this industry, from several articles and white papers. My purpose is to share my own belief on how to address these challenges in client engagement along with create a traceability matrix to improve my skills.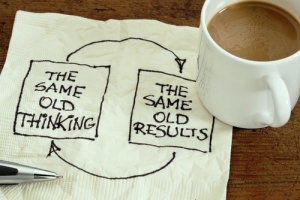 Today's customer service industry is not an old school customer support program; rather it's a customer centric revolution.  Companies need to understand that customer success is not an overnight process and a one man show – entire company should stand together to understand what value customer is seeking. They have to collect, analyse data relevant to clients business, way of using vendor services and propose improvements and new solutions instead of just selling and delivering the services.
As a client engagement manager, I strongly believe in the fact that customer makes their own success.  I, our product and services didn't make them successful.  This truth helps me to keep my customers first and think how I can serve them better. It is imperative that we as a group believe that project success is much more than just delivering services or support.
For a business to deliver on its customer centric promise, our mind-set needs to be changed by weaving customer insight, intelligence, and feedback to every step we take in engaging with customers.  It is important that we clearly understand few facts and challenges on this industry:
Customers are no longer beholden to the vendors selling them services
It is critically important to retain the customer we paid to acquire
Every day is a test to prove our worth to win customer loyalty, grow relationship and continue to earn their business
Just one phenomenal customer experience can make world of difference when it comes to work-of-mouth promotion
Biggest challenge is to digest that we don't push customers towards our vision of success, rather we need to push them for their vision
Hopefully companies have started realizing the facts that customer needs more attention apart from just our services and products. Companies have started putting efforts in structuring the way to determine whether clients are getting value or not in addition of motivating their employees to stand together for their client success. They are proactively organizing to face challenges in customer service industry.
Note:
Thanks in advance for reading my article. I'd request all readers to share their experiences along with valuable tips, documents such as client servicing traceability matrix, any check list or templates to measure engagement efforts or customizable strategy for client servicing specially for IT industry. You can send your documents at hello@globalityconsulting.com. I'll make sure that I mention about you along with your thought in my next article!!