The need of Outsourcing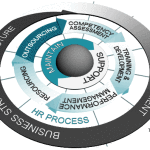 emerged due to a process of international integration of world's culture, ideas, products, views and thoughts etc. Outsourcing has been an important part for business and has helped developed and underdeveloped economies to grow in a structure way. Outsourcing has allowed organizations to focus more on critical activities and making substantial competitive advantage by eliminating high maintenance processes and giving better meaning to Globalization.
From 19th century onwards Globalization has been a huge activity which has given a new meaning to internal business community and played a key role in outsourcing. Globalization is an activity which is performed by set of multinational companies from developed countries such as United States, United Kingdom, other countries in Europe and Japan for underdeveloped or developing countries such as India, China etc. The commercial flow in this era is purely centric for developed countries only.
Globalization is mainly fuelled by quest and strong desire to enter/expand into a new and promising market of developing and under developed countries by offering low-cost products, services and jobs. From past many years, this phenomenon has started losing its charm especially when new companies entered in to the market, competition got aggressive and price war started which resulted in degraded quality of products and services.
From late 90's market has started changing tremendously. To address the demands, expand and grow aggressively companies wanted a new environment which is far aggressive then their current environment of Globalization and give them more options in flow of commerce. They needed something which can help them to muddle through the changing world and help them to grab more opportunities in rapidly developing economies. This fear of losing markets and profits has fuelled the rise of Globality.
By many acclaimed authors and renowned economists Globality is what comes after Globalization
and it's a new state of worldwide hyper-competition. It is not just an activity – it's an environment with a quest to serve globalized market aggressively. The main focus of Globality is to enable companies to compete for almost everything may it be competition for customers, partners, development capabilities or resource talent etc. and set-up a new global, free and decentralized business environment by establishing new business and governance practices.
In order to survive, compete today's rapidly growing economies leaders from all the countries are bound to learn from each other no matter whether they are from developed or developing countries. It is a well-known fact that this environment presents both threats and opportunities by offering new challenges which can be met and manipulated for advantages and then facing barriers to grab them.
If we see today's outsourcing trend, low-cost solution providers are growing all over the world and that too on very rapid rate which are threatening the growth and stability of markets giving more reasons to organisations due to which they are losing their confidence in outsourcing. They are challenging the leaders from established countries to go beyond the comfort zone and creating a panicky situation. Companies which are new to outsourcing generally get trapped by these challengers and end up spending fortune without getting desired deliverables.
Globality era has enabled companies to safeguard themselves in getting into such traps since Globality address the main challenge of outsourcing by striking a balance between cost and service. Outsourcing has been more structured now and lot of efforts are now going into eliminating the risk, maintaining the service level agreements, providing options to work with multiple vendors to remove dependency on one solution provider. Outsourcing is a tempted market and companies with cash generally tend to get attracted more into it however now companies are cautious and spending time in verifying the vendor capabilities before getting into an engagement with them. It has been noticed by several industry experts that outsourcing market has now gained a new height and nurturing well within Globality environment and to an extent its an end of Globalization.