Outsourcing meant for those Entrepreneurs and Business owners who understand that they can make profits with virtual teams rather than blocking their money on maintaining infrastructure or getting into hassles of operations and people management.  Despite of known pros and cons of outsourcing, these entrepreneurs prefer to choose an outsourcing partner through which they can accelerate their revenue growth, focus on marketing and keep them upgraded all the time on latest technology updates.
There are many suggestions, reviews, company experiences etc. available on internet that one can read and think through while deciding on outsourcing vendor. However, none of them guarantees that you will choose the right outsourcing partner. There are no well-defined means or tools available, which can justify that your selected vendor can deliver on time without compromising the quality and hurting budget.
Few of the important and popular tips are:
1) Value Addition:
Find out how your outsourcing partner can help you in increase the value addition to your customers without increasing the cost and stretching time-frame.  They should be able to recommend ideas, way to optimize the solution etc.
2) Quality Assurance:

It is MOST important to know what quality measures the vendor has. How they assure that they have proper QA process, methods and tools within the company. Will they be charging extra for tools? How understand the business flow and log the relevant bugs etc.
3) Data Security:
You will not like your business ideas, files or any data publically available or used for other projects etc. It is imperative that you find out what security measures vendor take to secure the data without any exceptions.
4) Proven records and References: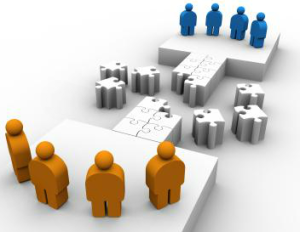 It is worth to find out the experience and expertise of the vendor. What kind of customer they have supported, industry they have catered, projects they have worked on, which technology they have expertise in and what their current customer have to say about their services. They should also be open to share the example and sample of the work they did in past.
If the vendor is new, it is worth finding out how trustworthy they can be and how they can support your project, what experience they are bringing in at individual level.
5) Similar Goals and Aims:
Find out whether business goal and aims of yours and your potential offshore development partner are same or not.
6) Flexibility and Post development support:

It is important to find out how flexible vendor is when it comes to adjusting urgent support requirements at odd hours, supporting in your time zone, any hidden cost, open for discussion with developers etc. Management of vendor should be open for making changes to the team in professional manner, without affecting the productivity as and when require.
7) Human Resource Management:
Find out how vendor keep their resources motivated, what HR policies they have in place to secure the knowledge transfer, what is the attrition rate of the company, how they develop the skill set of resources and how much experience resources have who are supporting your project etc.
There are many other tips and methods available over net.  One could easily spend good amount of time and prepare a big checklist for vendor selection. However, there will always be one question – how will you believe that information which you collected is CORRECT?
Selecting an offshore development partner is not that easy as it sounds and definitely, it is not a "go with your gut" task. As a decision maker, you need not evaluate every step to make outsourcing a stress-free and successful process.
How Globality Consulting helps:
Sales consultants at Globality consulting work closely with entrepreneurs and decision makers and help them to connect with right solution provider by acting as bridge between them and saving their valuable time which they earlier used to spend on searching offshore development partner, validating their credibility and monitoring the development on day-to-day basis.  You can connect with one of our consultants at hello@globalityconsulting.com for more details.