Organising a business event is quite complex, but the potential benefits most certainly justify the effort. Any opportunity for your colleagues to meet or a chance to mingle with your business partners is actually contributing to the team spirit among employees, i.e. to the process of boosting your brand. Since all those benefits are serving the same goal, increased revenue, it's vital that you organise such an event properly.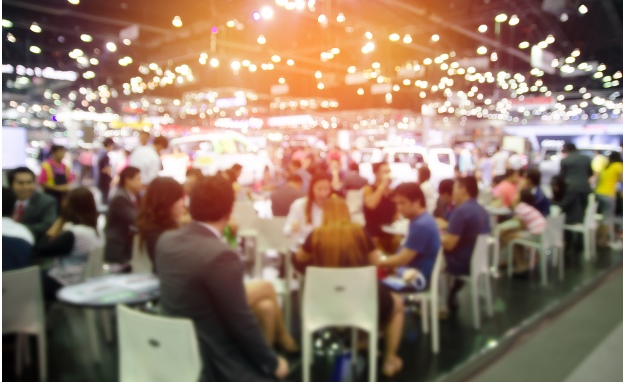 In order to make the most of your investment of time and money, you need to plan and prepare the event very carefully. While the potential benefits are great, you shouldn't forget that throwing a badly organised even can cause great damage to your company. So, what is it that you need to know and do when preparing a business event?
Who is it for?
The idea to have a business event is great, but it should have a clear purpose. Define the nature of the event before you start inviting people and make sure that those you invite will be interested in what you're offering. Think about what they would expect from it and then do your utmost to exceed their expectations.
Whatever the nature of the event, it is a powerful marketing tool and you should treat it as such. Just like to target your advertising campaigns, you need to make sure that you are addressing the right kind of audience with your event. A mistake in your choice would mean that all your money and effort would go down the drain.
What is the expected outcome?
No event of this type should be organised without clearly defined goals. Depending on your estimate, you may wish to focus on reinforcing the relation with the existing clients, acknowledging the results of your colleagues or any similar goal. Once you've set your goals, turn your attention to the strategy you're going to employ to achieve them.
What do you need?
One of the crucial things is to have a comprehensive list of all the things you need for your event. Compare the list with what you already have and think about where you can get the stuff you lack. While you're at it, make sure you know how much they're going to cost you. That's very important for your budget. For example, if you wish to honour your colleagues with modern corporate awards, you need to know how many recipients there'll be.
Selecting the venue
Another important decision you have to make is about the venue. Perhaps you can save some money by throwing the event in your company, but you may need to rent a bigger space if you're planning to invite more people. The choice of the venue is important, because you want to create an atmosphere appropriate for the occasion and the venue must allow people to mingle and talk to each other in the informal part of the event. Next, you have to sort out the catering and refreshments. Make sure you provide a decent selection of food and drinks, including vegetarian options.
Budgeting
You might have to rely on your own funds or seek sponsorship arrangements for the event, but some companies also organise ticket sales to offset the costs. The last option is particularly tricky, since you really need to offer something that people would be happy to pay for and you have to provide such content that people feel they got their money's worth.
How to attract people?
When you've gone through all the preparations, it's time to start inviting people. First, make sure you schedule the event when there are no similar or other popular events around the same time. Apart from signage at your place of business, you should advertise the event on your website and all social media platforms. You can also send e-mail invitations or opt for a more traditional way of inviting people by sending nicely designed invitations via regular mail.
As you can see, this is a big undertaking, but most definitely worth the effort. If you have a clear idea and plan the event carefully, you'll be able to reap the benefits almost instantly and you'll be encouraged to organise even better business events in the future.